BED BUG CONTROL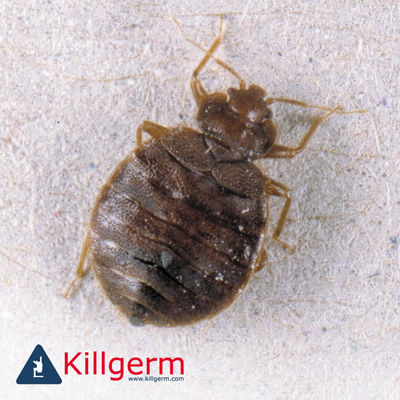 Bed Bug Control Lancaster, North Lancashire
Appearance
• Bed bugs are around 4 to 5mm long.
• Oval and flatten from back to underside with thick, well-developed legs. Bed bugs do not have wings.
• Their mouths are pointed for piercing and sucking.
• Adult bed bugs are red to brown in colour.
• Eggs and whitish cream, getting darker as they hatch to larvae.
• Their shed skins are lighter brown and look like flaky exoskeletons.
Lifecycle
• Bed bugs lay 200-500 eggs over a 2 month period in batches of 10 to 50
• The eggs are attached to items of furniture or fittings in clusters by a transparent substance.
• There are 5 stages to the lifecycle from egg to fully grown adult which can be from 6-10 months.
• They can survive for weeks to months without feeding.
Common Signs of Bed Bug Infestation
• Blood spots on the sheets from bites, often at the foot of your bed.
• Dark/Black speckled staining on mattress and sheets from bug excreta
• Sweet scent, an unpleasant sweet smell can be present around infestations.
• Live insects hidden under bed lats or seams of mattress
How Infestations Start
• Mainly brought back from foreign travel. Bed bugs and piggy back on clothing and suitcases.
• Second hand furniture can harbour bed bugs and broadcast them into your home.
Bed Bug Bites
Check for signs of redness on
• Neck
• Hands
• Arms
• Legs
Bites occur during sleep, the carbon dioxide we exhale during sleeping attracts bugs.
Treatment and Control
Early action always gives best results when dealing with bed bugs. They can spread quickly and can be notoriously difficult to eradicate.
Our technicians have the latest insecticides and methods at their disposal.
And a combination of treatments can be utilised for best results.
• Residual insecticide spray
• Fogging (fumigation)
• Heat Treatment (steam and room soaking)
• Good housekeeping
If you suspect an infestation try to isolate it. Seal up the room with tape around the door and carry any bedding etc in a sealed bag.
Then give us a call for further advice.